Join Krystal & Gena Sunday May 18th from 4:00--5:30pm for a 90-Minute Special Event to celebrate National Pilates Day
Experience almost every Pilates move there is using your own body, gliders, bosu's, med balls & fitness rings. We will work the entire core: abs, low-back, glutes, and hips; plus your shoulders, chest, and triceps. We will isolate, lengthen, and stretch. You will learn that with little movement there will be big improvement.
$30
Sign up NOW
Join us for fun, laughing, and a learning experience.
All fitness levels welcome; modifications will be provided for all.
Tell your friends, mom, dad, daughter, son, boyfriend, girlfriend, husbad, & wife to join you!
Glow Spin Party
Coming soon :
Pre-teens and Teenagers... we know what they deal with in school.. The pressure, the mood swings, the hormonal body changes they go through....yoga is somehhing we can bring to them to offer enlightment, advice to allow them to discover their own answers, calmness, release anxitey, and accept themselves.
We all know yoga naturally brings this to all people, and makes us feel happy and uplifted. So we have a workshop we are designing exclusively for teens.
More details and dates will be announced soon!
New to Dance?
Learn the most popular style of night club Salsa in this 5 week course!
Every Monday 8-9PM

New York Style Salsa is distinguished by ultra smooth, controlled, and technical movements that are elegant, graceful, and anything but rushed.
Students say they, love the smooth style, and the way the class builds confidence through repetition and precise instruction. Whether you want to learn some new moves, have fun with your loved one, or learn an entirely new way of meeting people, our beginner classes have you covered. You'll walk away with:
* Ability to dance with rhythm using the music as your guide
* Proper leading and following technique, body alignment, and partner connection
* Strategies to help you become a better communicator on the dance floor
---------------------------------------------------------------------------------------------------------------------
Special offer for new students : purchase a 5-class pass for $45 or a 10-class pass for $70
Register using this link :
If you register through their site you will have to use discount code NEW2PASO in order to get the special pricing.
Bring your 7-13 year old young girl to Blaze Fit Studio on Saturdays from 12-2pm. We will teach cheers, chants, dances, jumps, basic stunting and tumbling. As we build the basic foundation, we will move forward to advanced level.
$60 for three Saturdays a month.
Please feel free to reach out to Tonya Baker with any questions: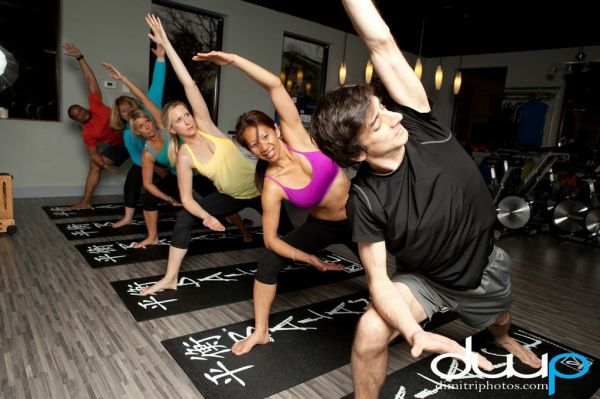 Row & Flow Event
New event with Krystal & Stephen
When: TBD
Time: TBD

What: Special Event at Blaze Fit Studio! 45 minutes of Indo-Row challenges with Krystal followed by 60 minutes of non-competitive Yoga with Stephen. As always, all levels of fitness are welcome.

Where: 6516 Falls of Neuse Rd. Suite 100 Raleigh, NC 27615

**Space is limited to 20 people. To ensure your space, register online

Questions? Please email Krystal at KR@blazefitstudio.com


facebook event link: https://www.facebook.com/BlazeFitStudio/events
More detals about what this one-of-a-kind event is all about:
We will push and challenge ourselves doing various competitive drills on the Indo-Rower for 45 minutes with Krystal. Following the Row Challenges will be 90 minutes of non-competitive Yoga with Stephen.
Indo-Row celebrated by athletes & celebrities alike as "the perfect calorie burn," A one-of-a kind rowing workout filled with team work & total body challenges to focus the mind & push your fitness level in an exhilarating race that leaves you breathless.
In practicing yoga poses (asanas), we enter and hold postures without interruption for a period of time, being fully present with all the details, sensations, and experiences that occur in the body/mind. We compliment the qualities of engagement with letting go. We find a balance between tension and relaxation, a balance between effort and ease that feels delicious and challenging at the same time.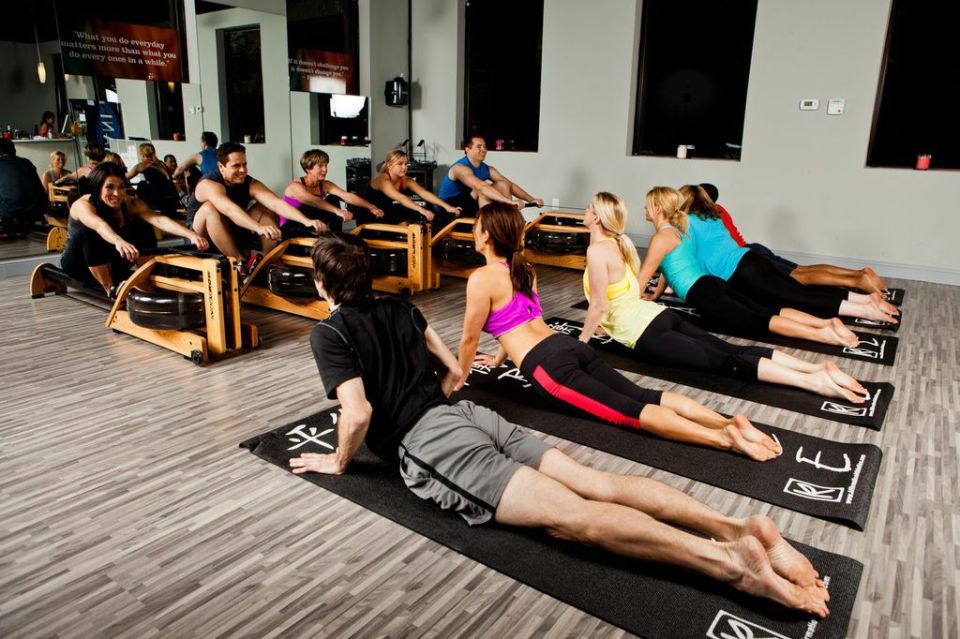 COMING SOON


We are constantly working on adding effective, fun and memorable events and workshops at Blaze Fit Studio Here are some to look forward to!
More Partner Yoga Events

Children & Teen Yoga Workshops

Children ages 8-11, 12-14 Indo-Row Challenges


High school sports conditioning classes

Chakra Yoga Workshops

Yoga on the wall and ball classes

Ariel Silk Yoga (Restorative)
"Motivation is what gets you started. Habit is what keeps you going."
Jim Ryun